Since water is a big part of our lives, it makes sense that there's a 450 billion dollar industry surrounding its filtration and purification.
According to businessinsider.com, "An increasing number of companies are turning to water reuse, desalinating water, and implementing new technology that makes it economical." Just like technology trends, water filtration has to become easier, more accessible and effective as time goes by.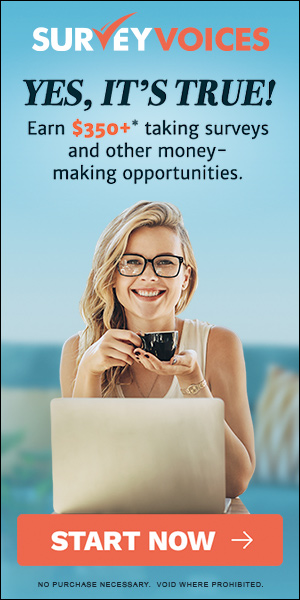 But what is the big hullabaloo about filtering water anyway? Is it that hard, expensive or complicated? To help you understand, we've put together important information on what types of filtration systems are out in the market and which brands you should be seeing.
Types of Water Filter
Point of Use (POU)
POU pertains to low-capacity water filters which purify water only when it is about to be used. They are small, cheap, and easy to install but have lifespans of only three to six months. The Reverse Osmosis system, which promises 99 percent purification via hyper-filtration membrane technology, is a type of POE system designed to produce the highest quality drinking water. This is the method that small-time water purification stores usually employ.
Point of Entry (POE)
POE systems, on the other hand, are high capacity water filters installed at the main water line to treat the water that is used throughout the entire house. You can also call these "Whole House Water Filters." It is sturdier and has longer lifespan than POU systems, at five to seven years, but its filtration is not as meticulous as other devices, which means it's not suited to producing potable water.
Most of the companies would recommend having POU systems installed along with the main POE system in order to ensure water purity.
Most water filter brands are certified by the National Science Foundation (NSF) to filter out foul chlorine taste and smell, cysts, iron, rust, and other impurities. Several companies vie for consumers' attention, but of course, the appropriate water filter brand depends on the state of water in the area, your needs and your budget.
We've put together a list of the largest and most reliable water filter brands to help you choose the right company for your needs:
Major Players Of The Water Filter Industry
General Electric
General Electric needs no introduction: as the company pioneered by American genius and entrepreneur Thomas Edison, it's no surprise that the giant corporation should have water filters. The company offers a wide variety of water filters specific to various equipment at home, from refrigerators to kitchen sinks.
GE water filters are small and easy to install because of their twist-and-lock technology. As the prices are cheap at well below $50.00, the shelf life is rather short. ranging from 3-6 months, but replacement cartridges for the filters are easily and cheaply purchased.
The company also offers the GE SmartWater filter, which is designed to remove 5 trace pharmaceuticals from the water, namely: ibuprofen, progesterone, atenolol, trimethoprim, and fluoxetine. However, this particular water filter cannot remove copper, lead, or mercury. Nevertheless, with the sheer variety of offerings, you can count that there is a GE water filter for you.
Berkey
Berkey's establishing date is in the 1990's, which means that it's been around for a quarter century. Aside from its illustrious years in operation, its products also have a lot of good reviews.
Berkey water filter reviews often note that it is one of the few companies to offer both indoor and outdoor filters, Berkey is perfect not only for the homebody who wants to ensure that his tap water is potable, but also for the Bear Grylls-wannabe who would need the water from wells, rivers, and lakes to survive the great outdoors.
In fact, one Berkey water filter review claims that their products may be classified as purifiers.
Additionally, Berkey water filters are reported to have shelf life of around 10 years due to the capability to be cleaned over a hundred times with a 3M Scotch Brite pad--although it is the only brand in this list without NSF certification, at a price range of $13-$258, a Berkey water filter makes for a sound investment indeed.
Aquasana
Sun Water Systems, the company that produces Aquasana water filters, is a relatively young company like Berkey, but Aquasana water filter reviews are mostly dazzling. The company specializes in home-based water filters, especially POE systems. Their products are reportedly reliable for showers, kitchen, bathroom, and refrigerator water. What's more, the $124.95 retail price tag can't possibly hurt its sales.
While Aquasana is NSF-certified to remove certain contaminants such as asbestos and mercury, one Aquasana water filter review singles out its inability to filter cancer-causing contaminants such as chordane and toxaphene. Some reviews even mention leakages and breaks.
Despite all these faults, Aquasana's water filtration system, given the price and efficiency, earned its place as one of the most popular brands in the market.
Pentek
Pentek water filters are among the many brands offered by Pentair Inc., and its mother-company roots do show. The technology that goes into the Pentek water filter is among the most advanced in the market, including reverse osmosis, radial flow, and carbon block systems, ensuring the removal of sediments and contaminants.
Pentek water filters are rather costly at $200-$900, making it a sounder investment for business than home use. For a cheaper alternative, one can try the Ametek Kleen Plus water filter, which was recently purchased by Pentek. Despite this purchase, however, Pentek remains the manufacturer of replacement parts and filters for Kleen-Plus.
Pentair
Pentair water filters are unique because have special cartridges that are tailor-made for specific situations. They have a special cartridge for deionized water. Another great product is a special microguard series membrane filters that has 2.5 times greater filtration surface area than some anti-microbial carbon sticks.
Pentair water filters also operate at a higher flow rate with lower pressure drop, thus filtering while retaining the natural mineral content of the water. This is significant, as reverse osmosis systems are capable of removing 99 percent of mineral traces found in water, including its natural vitamins, which Pentair manages to retain for a healthier drink.
DIY enthusiasts, engineers and nutrition-buffs are the best users for Pentair's healthy water filtration system.
Campbell
You may or may not have heard of the Campbell water filter, but this company is one of the few companies to offer a complete range of water filter products. Not only do they manufacture POU and POE systems for home and business use, they also offer water treatment systems utilizing reverse osmosis, chemical reduction, and ultraviolet disinfection methods.
Campbell even offers water filter systems for recreational vehicles (RV) and marine use! Indeed, while this company may not be the most popular brand in the market, it nevertheless has options for numerous situations. If you have peculiar situations coming up, then this brand should have the perfect solution for you!
EWS
Environmental Water Systems is one of the incontestable leaders in the market when it comes to water expertise, and it has the accolades under its belt to prove it.
In 2011, the EWS Spectrum--which boasts of a ten-year or 2.5 million filtration media lifespan--was chosen as the exclusive water filtration appliance of the National Association of Home Builders (NAHB) New American Showcase Home and the 2011 International Builder's Show.
EWS also claims to have multiple recognitions from magazines such as Builder and Building Products as the top water filtration product.
The EWS water filter has the advantage of being suited for use in 90 percent of homes, as well as its special filtration for chloramine, which is a chlorine-ammonia compound.
Ametek
Since being acquired by Pentair Inc., the Ametek water filter line has been steadily growing as a good water filter for homes. Indeed, Ametek has been consistent at offering variety in their product line. They have several types of water filtrations systems, from whole house filtration systems to more specific POU systems, such as under counter, countertop, and shower filters.
Ametek water filters boast the capability to remove 99 percent of contaminants, such as Cryptosporidium, Entamoeba, Toxoplasma, and other forms of bacteria.
(The company has no website of its own.)
Instapure
Instapure holds the distinction of being the first-ever tap filter system, having invented the model in 1975. Instead of opting for flexibility in its products, as many of its younger competitors commonly do, Instapure has decided to specialize in order to maximize the power of the chosen product.
As such, the Instapure water filter is focused on tap water filtration, and its focus shows: most Instapure water filter systems can screen up to 20 gallons. Their products are designed to remove lead microbes and bad taste. Indeed, 30 years in the market has not been wasted on Instapure, as it can boast to be one of the best faucet-mounted water filters around.
Kitchenaid
Kitchenaid specializes in refrigerator water filters. If you're looking for something to create a healthier environment in your fridge, this brand is your best bet. The Kitchenaid water filter has a service life of about six months, and promises to eliminate lead and mercury, chlorine, and particulates.
Perhaps the best thing about the Kitchenaid water filter is its packages. One can buy a single water filter for $49.99, but would get better value out of the two-pack, which sells for $79.99, or the three-pack, which is worth $109.99.
Kenmore
Kenmore products number among the many water filters that favor flexibility of range over specialization: their water filters include whole house filtration systems. They have under-sink, refrigerator, and drinking water systems. As the Kenmore brand is exclusively retailed at Sears, it is also sometimes referred to as Sears water filter.
Although the Kenmore water filter is powerful enough to eliminate over 90 percent of water impurities such as mercury and cysts, difficulty in procuring replacement filters have led some users to call it overpriced at less than $50. Despite this, Kenmore water filters--especially their countertop filter products--are still praised as some of the best among excellent brands.
Everpure
Another brand by Pentair Inc, Everpure just might be the biggest name in this list, but this comes at a price. To enjoy the services of a 75 year-old company which serves Coca-Cola and Starbucks, you should be willing to shell out $249.99-$2,299.99 for their whole house water filtration systems.
Indeed, the Everpure water filter line may be more suited for business rather than home use, as it also has dedicated service that seeks to determine what unit is best for your water conditions.
American Plumber
American Plumber is another brand manufactured by Pentair Inc., and as such, this should give the consumer an idea regarding the quality of the product. The brand offers a wide variety of water filters that are suitable for a broad range of residential and commercial water quality needs.
Of key interest among the numerous products in the American Plumber water filter line are special cartridges for specific plumbing conditions. You can get heavy duty filters for high-capacity applications, which means you can filter gallons upon gallons of water without changing filters.
Big Blue
When you need the filter all the water that runs through the house, you can't expect to drink the same water that you use for bathing. This is why a Big Blue water filter is not as good as another Point-of-Use filter. Despite this, Big Blue has made a reputable name for itself as one of the top Point-of-Entry filter brands.
One important factor in Big Blue's success is the fact that its filter cartridges--which specialize in either sediment or chlorine elimination--are larger than most, and therefore have a longer shelf life. Besides this, Big Blue water filter packages sometimes provide a wrench, which allows the user to take charge of the instalment of his own water filter, thus saving up on the costs for hiring a plumber.
If you want to build a home of your own, Big Blue is the best brand for avid DIYers.
Sub-Zero
The Sub Zero water filter is focused solely on POU systems specific to drinking water, namely under-counter ice makers and refrigerator water filters. What it lacks in range, it more than makes up for in dedication, as reviews for the Sub-Zero water filter are generally positive. According to reviews, they are easy to install, reasonably priced, perform well and innovative. They have a special indicator that lets you know when you have to replace the parts.
As Sub-Zero is not as popular as the other brands in this list, however, procurement of their products is not as easy compared to the others.
Omni
Omni water filters are recognized for the great variety of products offered, as well as for the low price of the products. At the starting price of $18 for POU systems and $45 for POE systems, Omni is i quite a steal with its capability to remove over 90 percent of contaminants. Besides these advantages, Omni has a long lifespan, and may potentially last for a year with proper usage. Did we mention that this company makes devices that are easy to install?
Culligan
Culligan has been around since 1936 and with its innovative line of water filter units, it shows no signs of stopping. The Culligan whole house water filter is especially groundbreaking in its capability to be controlled remotely. Additionally, the system would inform the company when service is needed. They take out all the hard things about filtering water at home.
Yet another technological innovation by the company is the twist-on, twist-off system, which allows for ease of instalment and replenishment. The downside is that the company may take a year's time to provide service. For their Culligan water filter replacement.
The Last Word
This has been a long read for you, but hopefully it has likewise been an informative one. There is certainly more than one water filter brand out there and the options can be staggering, but always keep in mind that the system has to fit with the water conditions and the structure you're using. Shop around and ask your hardware store clerk on which is best for your setup.